What thirty questions will first students and later patients be asked eight times a day, for four weeks, as part of the mapping phase of NSMD? What place do so-called 'latent variables' have within the individual network, characteristics such as personality or neuroticism? These and more questions were the focus of NSMD's first live annual conference, held in Haarlem on 15 October.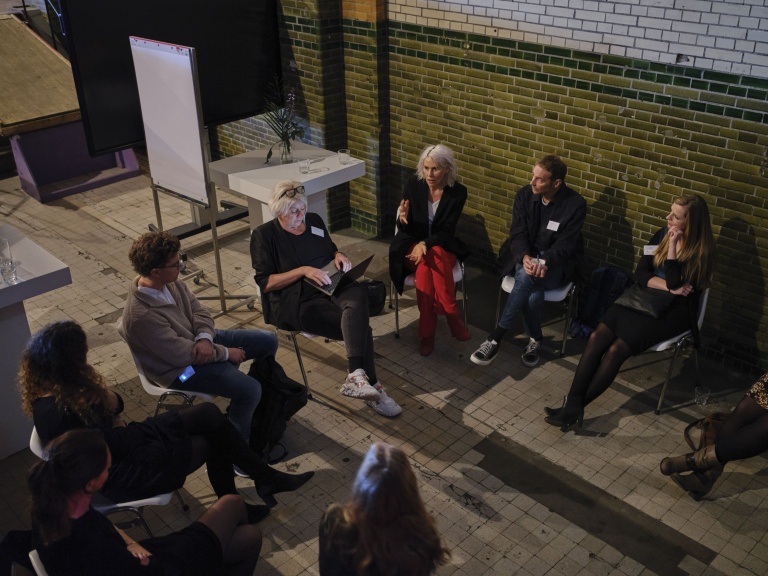 The core of the conference programme at the Lichtfabriek in Haarlem consisted of two discussion sessions in three groups, followed by a plenary session to discuss the findings. In addition to the issue of latent variables, the researchers also looked ahead to the later stages of NSMD and to future zooming studies: How do you ensure that zooming experiments really test network theory in a way that is different from how we do it in traditional experimental psychopathology?
More questions than answers
As is the case in science, there were more questions than answers this day. Research leader Prof. Anita Jansen sees this in a positive light: "In this project, we are looking for ways to test the network theory of psychological problems, and that is quite a task, but a very exciting one. Science is about asking the right questions; if we already knew the answers, our research would not be necessary. We started with a lot of questions and, indeed, there are more and more. But that is precisely why this consortium was set up, to find answers to those questions."

On behalf of Team Network, Prof. Anne Roefs and Jerry Spanakis, PhD, shared the state of play of the large mapping study, which will first be launched among students in the near future. The next step is to use the carefully compiled questionnaire to ask patients about their experiences for four weeks, eight times a day, with the aim of creating individual networks. Leading to the question of how the main symptoms in these networks can be treated best, with hopefully a positive effect on related symptoms.

At the end of the programme, which could also be attended by Harvard Professor Richard McNally (member of the Scientific Advisory Board) from America via a live stream, the PhD students performed a brain-teasing 'who-donnit' quiz as an 'energy booster'. After which, of course, there was a pleasant closing drink.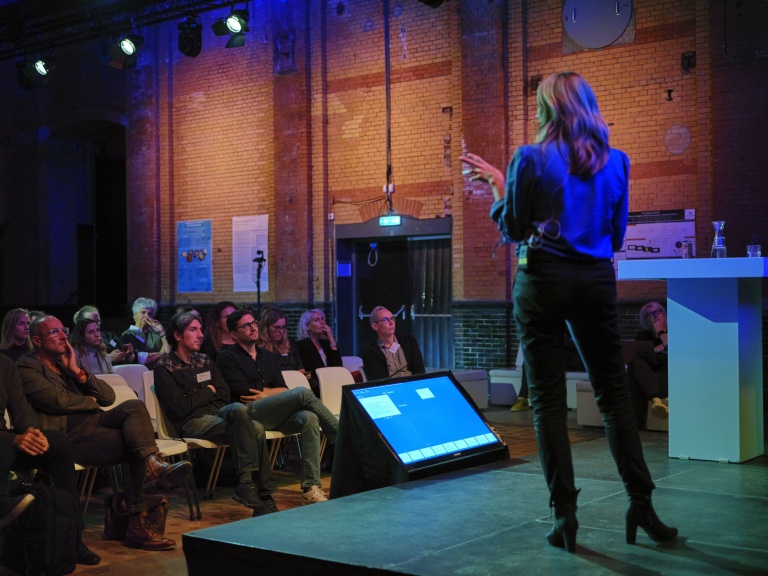 Working together and having fun
Anita Jansen looks back with great satisfaction. "I really enjoyed meeting everyone and I heard that from other people. Brainstorming together and making progress, but most of all having fun, is so important in science as far as I'm concerned. So I am already looking forward to the next conference, which is on 3 and 4 February, again in Haarlem. Because of the corona crisis, this current conference was moved up a bit in the year, which is why it's quite close together. But as far as I'm concerned, committed scientists should rather see each other too often than too little 'in real life'."